Mark goodier - drugs and solvents
This woozy, angular nightmare from art-rock legends Pere Ubu layers guitars, synths and drums over David Thomas' spoken word piece about dreaming of having done an unnamed "terrible thing" — and then not being sure whether or not the "terrible thing" actually happened. As the song picks up tempo, the nervous energy becomes almost unbearable. However, the conventional rock instruments might trick people who aren't paying attention, but at this point, your guests should be slightly on edge.
We'd started using synthesizers and computerised rhythms, and felt we had a synergy of rock, rap and dance. I met Richard [West, DJ Mr C] while sitting cross-legged on the floor of a warehouse. One night, at the Forum, I heard this underworld dandy speaking a pirate-like patois. I found myself thinking, "Who is he? His first name must begin with an E ... Ebeneezer Goode? Now there's a name to conjure with."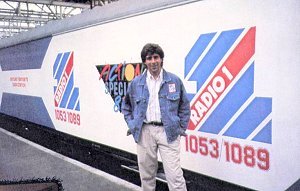 yn.zukunftsradio.info